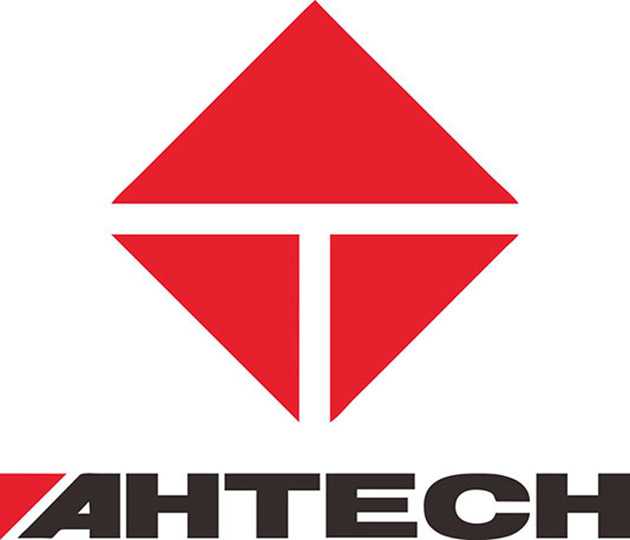 Square is the design basis of the AHTECH logo. The sky is orbicular while the earth rectangular, as the ancients deemed. The earth is the base of all creatures in the universe and the original source element of all things formed and living on. The reason that we choose square as the logo basis for the company is because it stands for honesty, sincerity and ever-lasting, embodying wealth and harmony. When incorporated with the letters of "AHTECH" ("ANHUI", "TECH"), the logo will not only highlight the name of the company, but also show the broadness, profoundness, stability and abundance of the company in science and technology.
The triangle right above the square is the English letter "A", representing a sense of stability, heft and honesty, and showcasing the sound development history and the solid competitiveness of the company.
The capitalized "T" in white implanted amid and throughout the square strongly supports the design structure, signifying the operation principles of the company in adhering to technology-led business.
The three color blocks in the composition of the design, from the top to the bottom, distinguish between the primary and the lesser ones, like the moon and stars setting each other more brilliantly. This indicates the company's business strategy of diversified development with focus on its main business. In addition, it also fully registers the strong cohesion of the group company.
The three block entities combine naturally in structure and steadily as a colorful rock in formation, pointing to all directions and extending infinitely. This symbolizes the further progress the company will make towards "industrialization, conglomeration and internationalization" according to its strategic blueprint.
The red color in the design annotates vitality and enthusiasm, showing a sense of speed, and revealing the grand demeanor of the modern enterprise; black, symbol of rigorous, law and faith, reflect the company's norms, integrity of the brand image.
With the matching between the red and the black, the logo radiates a high-spirited passion for forging ahead and a grandiose manner in intelligence and maturity, the design being simple but rich in connotation.
The design of the company logo exhibits an aesthetic and high-profile effect in formation and detailed conciseness in connotation, because it is not only a kind of highly condensed embodiment of corporate culture and team work spirit, but also a strong suggestion of the sincere wishes from employees for the development and good vision of the company.
This company logo has become the totem of AHTECH for gathering joint driving efforts for future development and the credible and sincere identification for its business going global. It has rooted deeply in the heart of AHTECH people and impressed firmly in the mind of our partners.